Detail Solutions
This is also true of structural waterproofing.  For what good is it if 99.9% of the roof is watertight, but rain gets into the building at one point? And usually the most expensive machine or most valuable piece of furniture is directly below this point! Only reliable waterproofing ensures long-term waterproofing success. Connections to penetrations, fixtures and rising structural components represent the biggest failure points on flat roofs and constitute the weak areas of the waterproofing. Traditional materials, such as bitumen sheeting or plastic roof sealing sheets frequently reach their limits here, leading to water ingress.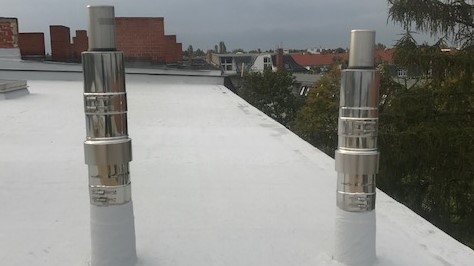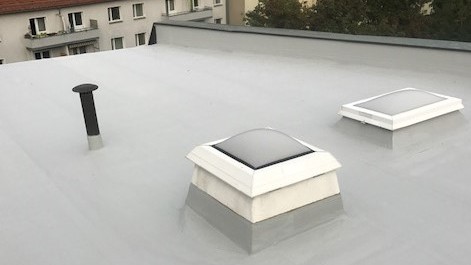 Liquid waterproofing is an alternative to other sealing materials and is the better solution for this kind of application. Due to the very low hight of connections on dome lights and fans, as well as on profiles for doors and windows, it is hard to create a connections with bitumen sheetings. Furthermore, there is a danger that the plastic component might get burned and become shabby or even useless.
With WIDOPAN, you'll find the perfect connection – for nearly all materials on parts and for many undergrounds.
For new buildings and renovation, a combinations with most of the known bitumen, synthetic and rubber sheetings are possible. Test results can be presented on request.