WIDOCRYL-SV
WIDOCRYL-SV is a medium-viscosity 3-component reaction resin based on methyl methacrylate (MMA).
Application
WIDOCRYL-SV is mixed with WIDOCRYL-SV Powder and used as a levelling mortar on balconies, terraces and walkways. It is self-levelling and serves as a balancing layer. As a result of these product properties, surface grinding is no longer necessary and cellular strikes are no longer visible, resulting in a smooth surface.
Possibilities to use
WIDOCRYL-SV is suitable for new construction and especially for renovation. The installation can be carried out directly in conjunction with the WIDOCRYL balcony system on tile coverings, floor structures, etc.
Tests should generally be made on curing and adhesion to the substrate.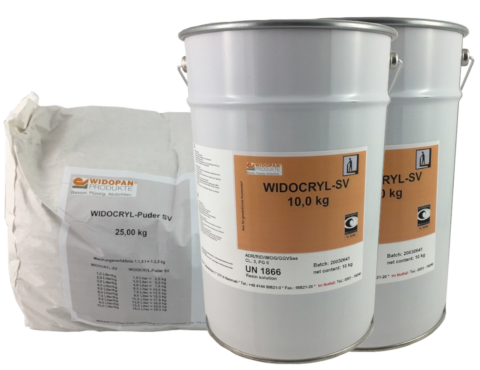 Main products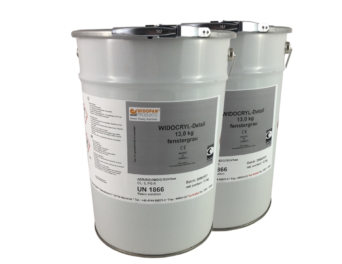 WIDOCRYL-Detail