WIDOCRYL-Sealing PM
WIDOCRYL-Sealing PM is used for sealing the finished surface made from WIDOPAN-Chips and  WIDOCRYL-Topsiegel PM/ SV.
Within the fire protection system, it also serves as flame retardant sealing. For fire protection, the WIDOPAN-Cfl Powder is added (for mixing ratio please view our product information for the WIDOPAN-Cfl Powder).
The material basis of WIDOCRYL-Sealing PM is low viscous methyl methacrylate resin. The sealing may be applied directly after curing of the WIDOCRYL-Topsiegel and the wearing layer.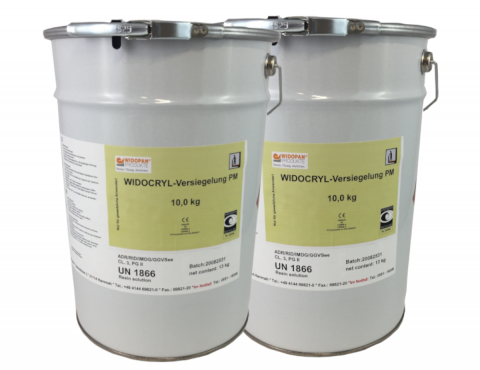 Additional products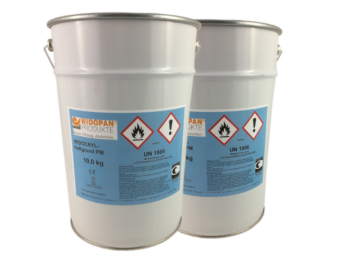 WIDOCRYL-Primer PM
Main products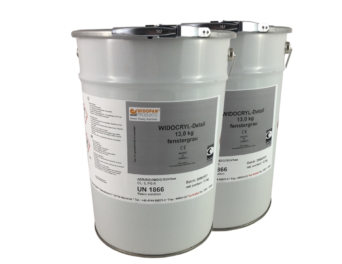 WIDOCRYL-Detail